Welcome to Cosmetic Surgeons of Michigan, PC! Our board certified cosmetic surgeon and highly trained staff strive to provide the best surgical and non-surgical cosmetic procedures available by adhering to strict safety guidelines and staying up-to-date on the best practices and newest technologies in the cosmetic surgery field. Read on to learn why our metro Detroit patients love Cosmetic Surgeons of Michigan.
Meet Our Surgeon
George T. Goffas, MD
As the Director of Cosmetic Surgeons of Michigan, Dr. George Goffas has over fifteen years of experience in cosmetic surgery and is board certified by the American Board of Cosmetic Surgery.
Dr. Goffas' extensive education and training combined with his kind and caring nature create a positive balance between the clinical and personal aspects of surgery and patient care.
Our Private Surgical Facility
Board certified cosmetic surgeon Dr. Goffas operates in our private AAAHC-accredited Surgical Center to ensure their patients' safety, convenience, and confidentiality. Having your procedure in our Surgical Center means you'll already be familiar with your attending staff and surgeons and won't have to transition to a hospital.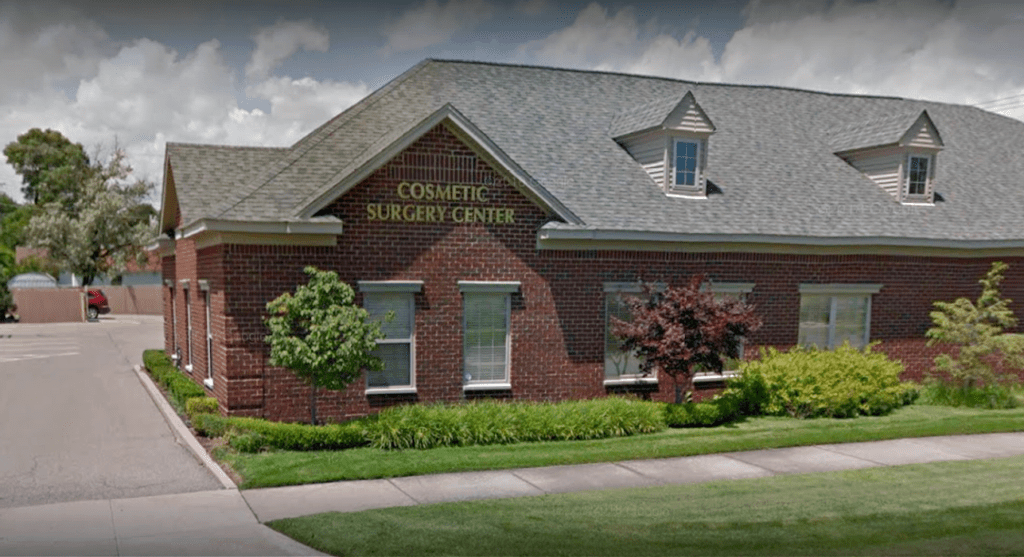 Why Choose Cosmetic Surgeons of Michigan?
Our staff. From non-surgical skin care treatments like Botox and laser skin resurfacing to surgical procedures like tummy tucks and rhinoplasty, our board certified cosmetic surgeons and experienced staff will put you at ease with their professionalism, compassion, and skill.
Our philosophy. Dr. Goffas believes that patient education is critical to an outstanding cosmetic experience, and therefore always strive to provide you with a thorough explanation of your diagnosis and treatment options.
Our location. Our beautiful St. Clair Shores facility provides convenient access to Detroit area residents and guests without the stresses of a downtown location. If you're considering cosmetic surgery in the greater Detroit area, look no further than Cosmetic Surgeons of Michigan, PC.
Ready to take the next step?
If you're ready to learn how a cosmetic procedure can enhance your appearance and quality of life, schedule a personal consultation online or by calling Cosmetic Surgeons of Michigan, PC at (586) 773-6900.