Eyelid Surgery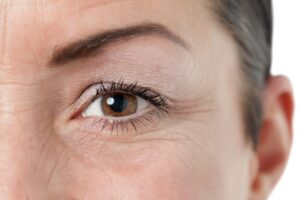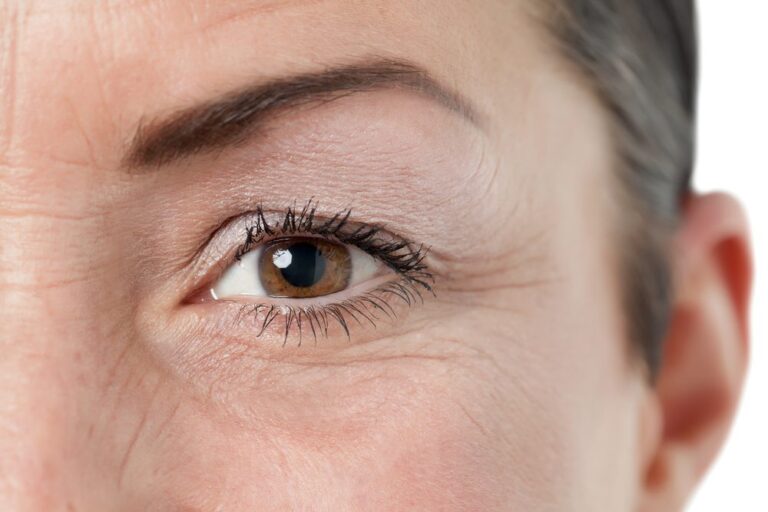 The natural aging process affects everyone and has a tendency to create skin laxity around the cheeks, forehead and eyes if left to progress on its own. Many individuals adjust to the subtleties of aging, but there are times when sagging skin can look unappealing or even impair your vision.
Rejuvenating the eyes with eyelid surgery (known as blepharoplasty) may be what you need to look younger and improve your quality of life. Our physicians can help turn your aesthetic goals into a reality at Cosmetic Surgeons of Michigan, PC and use minimally invasive techniques to refresh your appearance.
Are You a Candidate for Eyelid Surgery?
Though they may not draw much attention, your eyelids play an essential role in your countenance. If the skin surrounding the eyes is sagging, you may appear tired and confused or look older than you really are.
Baggy eyelids can also cause visual impairments that make it difficult to carry out everyday tasks. When your body begins to impede upon normal functioning, it's time to seek out a solution in plastic surgery.
Eyelid surgery can treat:
Sagging skin around the upper and lower eyelids
Excess fat and puffiness around the eyes
Bags underneath the eyes
Fine lines and wrinkles
Correcting sagging skin in order to maintain your lifestyle or slow down the aging process are ideal reasons to undergo eyelid surgery. The procedure can target both the upper and lower lids to create the best cosmetic result.
Your Consultation for Eyelid Surgery
Meeting with your physician during an initial consultation will give you a chance to discuss the cosmetic concerns you have about your eyes. You can explain you aesthetic goals and learn more about the procedural details of blepharoplasty.
Your physician will examine your face and review your medical history to determine whether you are a candidate for surgery. He will also take time to explain the type of incision that will work best when tightening the skin around your eyelids. If you have any questions about the procedure, your physician can give you the information you need to decide whether eyelid surgery is right for you.
The techniques used during your procedure are specific to your facial contour as well as the location and amount of skin that needs to be removed. A consultation allows you to find out exactly how your physician can customize your procedure to give you the results you desire.
Other topics of discussion include recovery and post-operative care, the cost of your procedure and viewing before and after photos that show you the results eyelid surgery can create. By the end of your consultation, you should have a better understanding of whether blepharoplasty can meet your cosmetic goals, and you can schedule your surgery once you feel comfortable.
How Is Eyelid Surgery Performed?
Your surgery will take place either in our private, AAAHC-accredited facility or a hospital setting, both of which ensure the highest standards of safety along with your confidentiality. Your physician will place you under general anesthesia and begin making the specified incisions around the eyelid.
Surgery on the upper eyelid will generally include incisions on the natural crease while lower eyelid surgery will use incisions along the lash line. Each incision is designed to remove excess skin and tighten muscles without creating visible scars.
Once your physician removes the necessary skin, he will close your incisions using stitches and place bandages on the eyes.
Your Results and Recovery
Because the skin around the eyes are so delicate, it will naturally start to swell after surgery, and you won't be able to see your results immediately. As the swelling subsides, you should begin to notice less sagging skin or improved vision that makes your eyes look more defined, youthful and alert.
It may take several weeks for you to see the full results of eyelid surgery, but you will continue to visit your physician during this recovery time to make sure your incisions are healing properly. If you are experiencing side effects like bruising, itching or dry eyes, your physician can suggest how you can alleviate discomfort and may provide pain medication.
During your recovery period, we recommend protecting your eyes from the sun and refraining from handling your bandages or stitches until your physician removes them. Following your post-operative instructions is key to avoiding improper healing and reducing chances of infection.
Areas served:
About Cosmetic Surgeons of Michigan, PC
Board certified cosmetic surgeon Dr. Goffas has served patients in the metro Detroit area for over 15 years. He would be happy to discuss questions you may have about eyelid surgery (blepharoplasty) and to help you decide if Cosmetic Surgeons of Michigan, PC is the right fit for you. To schedule a personal consultation with Dr. Goffas, contact us online or call (586) 773-6900.
You can find out more about eyelid surgery by contacting Cosmetic Surgeons of Michigan, PC and scheduling a consultation with our physicians. Call us today at 586-773-6900 to find out whether blepharoplasty is right for you.