Tummy Tuck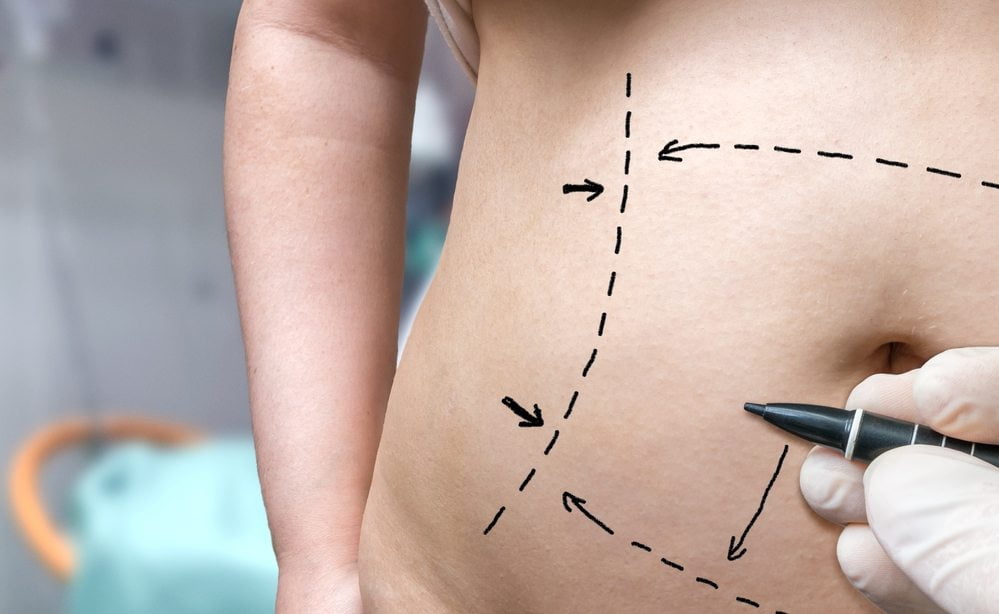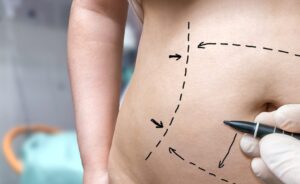 Having a toned stomach is an aesthetic that many people desire, but it's not one that is always possible to achieve with diet and exercise alone. This is especially true for people who have lost significant amounts of weight, have given birth or had surgery in the past. Excess skin and separated muscles are difficult to tighten naturally.
An abdominoplasty (or tummy tuck) is one of the most effective ways to achieve a firmer abdominal section and improve your body contour. Dr. Goffas performs tummy tuck surgery in order to help you feel more confident about the way you look and live a life free from anxiety about your appearance. A consultation at Cosmetic Surgeons of Michigan, PC can help you determine whether a tummy tuck is right for you.
Who Is a Candidate for a Tummy Tuck?
Abdominoplasty will tighten muscles in the stomach as well as remove excess skin that is beginning to sag. The procedure is known to be fairly permanent so long as you take the necessary precautions not to stretch your abdominal muscles any further. Maintaining your ideal weight and refraining from having additional children will ensure that your tummy tuck procedure is long-lasting.
You are a good candidate for abdominoplasty if you are experiencing a weakened abdomen that is a result of aging, pregnancy, weight loss or heredity; however, a tummy tuck will not eliminate the appearance of stretch marks if you have them.
Together, you and Dr. Goffas can discuss your options and decide whether a tummy tuck is right for you.
What's Discussed During Your Consultation?
Before you come in for surgery, you will meet with Dr. Goffas for a one-on-one consultation to discuss the procedural details of abdominoplasty. Dr. Goffas will perform a physical examination and review your medical history to make sure you are healthy enough to receive surgery.
During your consultation, you can discuss your cosmetic issues and increase your understanding of the tummy tuck in order to determine if the procedure will meet your expectations. Dr. Goffas will locate the amount of skin that should be removed and show you before & after images of previous surgeries so that you're able to see the positive change that abdominoplasty can create for your body.
Other topics of discussion will cover the costs of surgery, the location of your procedure and recovery instructions. Your consultation is also a time for you to ask any questions that you may have about receiving a tummy tuck.
What Happens During Surgery?
Dr. Goffas will place you under general anesthesia and make an incision along the bikini line and possibly around the navel, depending on the amount skin being removed and whether the upper abdominal muscles are being lifted.
Once he makes the incisions, Dr. Goffas will tighten the underlying muscles and re-drape the skin back over your abdomen in order to remove excess skin. Dr. Goffas will also create a new belly button so that your stomach looks completely natural, after which he will close your incisions with sutures. Your abdominal region will be bandaged, and Dr. Goffas will transfer you to a private recovery room.
Your Recovery and Results
You will experience some swelling immediately after the surgery, and your abdomen may feel weak due to the repositioning of your muscles. It may take one to two weeks before you are able to stand upright, and we recommend that you remain in bed during this time to allow your incisions to heal.
It also may be helpful to have a family member or friend assist you during the first few weeks of your recovery as your mobility will be limited. After a few weeks, however, you should be able to stand up straight and participate in light activity.
As you recover, it's important that you follow the instructions given to you by Dr. Goffas as they will expedite your healing process and reduce any chances of infection. Dr. Goffas will also schedule follow up appointments with you in order to see how your incisions are healing. Although a scar will be present after your surgery, it will fade within a year.
Soon afterwards, you will begin to notice that your muscles feel tighter, your body contour is smoother and your physique looks more proportional. You can also feel more confident now that you have a slim and toned appearance. If you would like more information about tummy tuck surgery or to find out whether abdominoplasty is right for you, contact Cosmetic Surgeons of Michigan, PC at 586-773-6900 and schedule a consultation with Dr. Goffas.