Wrinkle Fillers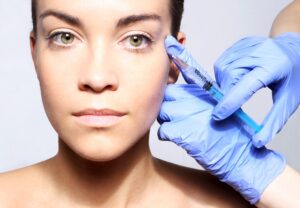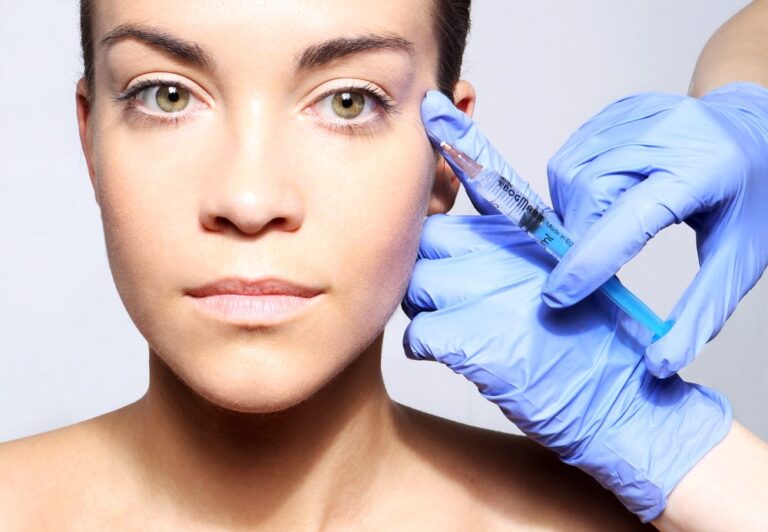 Fine lines and wrinkles are inevitable. As we grow older, more and more facial folds begin to appear on our skin and make us look older than we really are. Wrinkles may show up every time you laugh or frown, causing you to look tired and angry, or they can create creases in the cheeks due to volume loss.
Whatever the cause of your facial wrinkles, you have options when it comes to helping your skin look smoother. One of the most popular procedures available is the use of wrinkles fillers, which help replace the natural collagen in your skin and slow the natural aging process.
At Cosmetic Surgeons of Michigan, PC, our physicians can administer wrinkle fillers for patients who are looking for a minimally invasive treatment option that is also highly effective.
Are Wrinkle Fillers the Right Treatment Option?
Everyone's wrinkles differ in severity, so it is important to learn more about whether wrinkle fillers can meet your expectations. Generally, patients find wrinkle fillers appealing because they are minimally invasive and involve none of the incisions that a surgical procedure would. Additionally, the results of wrinkle fillers are more subtle, meaning that you're likely to receive results that still look completely natural to your facial contour.
When deciding upon a treatment option, it is important to consider your aesthetic goals. If you desire dramatic improvement to your facial features, then surgery may be better suited for you. If, however, you want your results to seem more natural to your face, then injectable treatment may be a good option. They best way to determine the right treatment option is to schedule a consultation with one of our physicians.
Sometimes, BOTOX® and wrinkle fillers are used simultaneously to achieve an enhanced cosmetic result. Wrinkles can either form from muscle contractions or as a result of lost collagen in the skin. If you present a variety of wrinkles, both BOTOX® and wrinkles fillers can address these issues simultaneously.
Your Consultation for Wrinkle Fillers
Receiving wrinkle filler injections has proven to be very safe, but it is important to make sure you have no any allergies to their ingredients. During a consultation with our physicians, you can review your medical history and determine whether you are a good candidate for injectable treatment.
You will go over procedural details so that you understand exactly what will happen during your treatment session. There are a variety of wrinkle fillers available that perform differently, so it is important to choose the right regimen for your personal aesthetic.
Our physicians can also show you before & after images of previous procedures so that you can get a better idea of how your results will look. Your consultation is a time for you to ask any questions you may have about receiving injectable treatment.
How Do Wrinkle Fillers Work?
Over time, aging gradually slows down the natural processes that keep your skin smooth. As you continue to grow older, the collagen and elastin within your skin begins to break down, leaving more room for wrinkles to form. Wrinkle fillers combat aging by going beneath the surface-level of skin and filling in the facial creases.
Wrinkle fillers are used to treat:
Frown lines
Nasolabial folds
Marionette lines
Volume loss near the eyes and cheeks
Because the injections contain ingredients that are already found within your body, your skin will absorb the fillers and use them to replace the collagen that has been lost. Some injections even work with your body to increase the amount of collagen your skin produces naturally.
What Is Treatment Like?
A single treatment session for wrinkle fillers should take no longer than 30 minutes, and there is no downtime after your procedure is complete. Depending on the location of the injection as well as how many units you are receiving, your physician may place topical anesthetic on the treatment area to eliminate any discomfort. However, most patients report the administration of the filler feeling like a quick pin-prick.
Your physician will locate the proper treatment area before your procedure begins and gently place the needle below the skin to inject the filler. He may agitate the skin afterwards to make sure the filler distributes properly.
Your Recovery and Results
Because wrinkle fillers are minimally invasive, there will be no downtime once your procedure is complete. You can return to your daily routine right after you leave our office. Side effects may include bleeding and slight swelling at the injection site, but these should subside within hours of treatment.
The amount of time it takes for the filler to take effect depends on the version you receive; however most fillers show results after two to three weeks. Dermal fillers are temporary, which means that you will have to receive follow-up injections in order to maintain your smooth skin. Once the filler wears off, your wrinkles will begin to reappear; however, many patients appreciate that the injections are impermanent because it gives them more control over their own enhancement.
If you would like more information about wrinkle fillers or to find out whether injectable treatment is right for you, contact Cosmetic Surgeons of Michigan, PC at 586-773-6900 and schedule a consultation with us.
About Cosmetic Surgeons of Michigan, PC
Board certified cosmetic surgeon Dr. Goffas has served patients in the metro Detroit area for over 15 years. He would be happy to discuss questions you may have about wrinkle fillers, and to help you decide if Cosmetic Surgeons of Michigan, PC is the right fit for you. To schedule a personal consultation with Dr. Goffas, contact us online or call (586) 773-6900.
Areas served: