Breast Augmentation
Like many women, you may desire a breast augmentation due to a loss of volume in your breasts. What once enhanced your physique and complemented your femininity may now look dull or flat. Perhaps you have never felt completely comfortable with your current shape and have always wanted a full-bodied figure. Either way, your breast size can significantly impact the way you feel about your appearance.
Whether due to weight loss, the results of pregnancy or simple heredity, your breasts can lose their natural shape, begin to droop, or lack structure altogether, but with a breast augmentation, you can restore that natural fullness and regain an appreciation for your figure.
When you receive a breast augmentation at Cosmetic Surgeons of Michigan, PC, you will have peace of mind knowing that your results will be artfully designed by one of our physicians and look natural to your body. You will even find added security in our AAAHC-accredited and licensed surgical facility or a private hospital setting, which ensures your safety and confidentiality during the surgical process.
Why Should You Receive Breast Augmentation?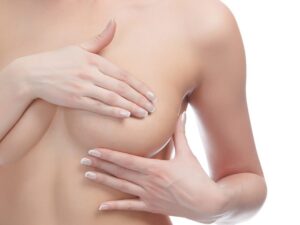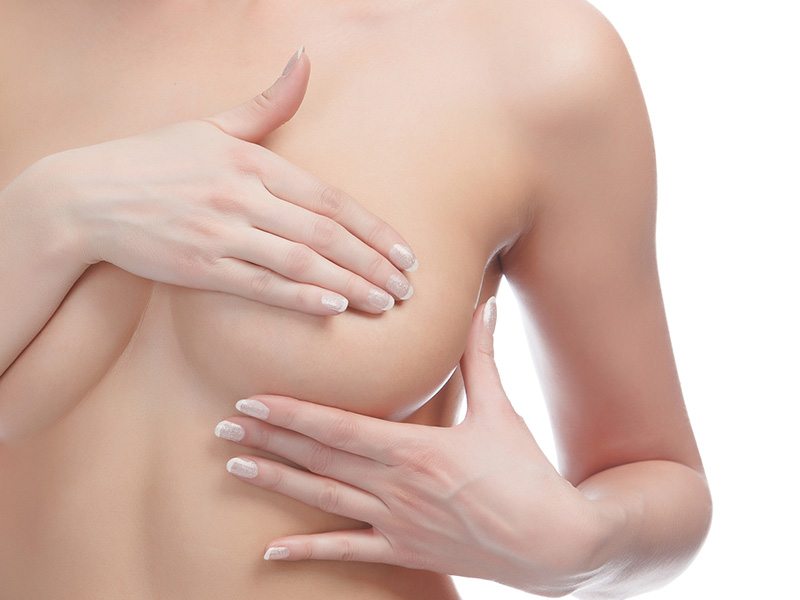 Your breast augmentation will involve the use of implants to restore a natural volume to your breasts, which will give them a better projection off of your chest. If you are feeling self-conscious about your breasts and the way they shape your body contour, then an augmentation may improve your self-image and help your body look more proportional.
Your decision to receive a breast augmentation is a personal one, and it's a choice that should be made for your benefit alone. Boosting your self-esteem, rejuvenating your appearance, and enhancing your body contour are all good reasons to receive a breast augmentation.
Things to Consider Before Surgery
To create the most personal result, you will meet with our physicians to discuss your aesthetic goals and determine your candidacy for breast augmentation. You will review your medical history together and discuss your options for surgery, which will include decisions about the type of implant to use, the proper incisional technique, the shape of your new breasts, the best location to have the surgery performed, and recovery instructions.
We want you to feel completely comfortable receiving your breast augmentation and make sure that we answer all of your questions during your consultation. Together with our physicians, you can view our before and after gallery and weigh the options of whether breast augmentation surgery is right for you.
Video transcript

"I think generally with breast surgery, the main determinants are what the patient might want or what they think they might want and what they're willing to deal with. If they want potentially an ideal result and have like perfect breasts, they might need an implant and a breast lift. But sometimes they don't like the incisions from the breast lift, so you may tell them the only way you can basically fill the skin envelopes is with a larger implant, which is fine. If they're willing to accept that. If patients have ideal breasts, then I try and steer more towards smaller implants just because over time, women's breasts seem to get bigger obviously, and it's a harder fix if you're going to remove an implant, and now you have to do a lift. So if you can keep people with smaller implants and get good results that way and with the broad technologies like they are nowadays that didn't exist 15 years ago, you can get good results with it.

But I do try and have the patients kind of guide us as to what they would think was good. So I'll send them to an implant website and try to have them find before and after photos that they feel would look good for them. And then if we can do that, it's worth it because otherwise, I tell them if I don't see a photo, I have about a one in three chance of making them happy. Either they're going to wake up and say my doctor's great or they're going to say I wish I was a little bigger or maybe I'm too big. So if they bring in the photos, we actually use those during surgery. We'll put them up on the operating wall and then use sizers and determine what size implant to use for them. Beyond that, with the other breast surgery, sometimes some patients come in if they're happy with their breast size and they're just unhappy with the shape or the look of the breast, then we'll guide them more towards a mastopexia or breast lift. And that simply moves the nipple, rearranges the skin tissue and the gland so that the breasts are in a better position. You know, with our markings and that, and it gives a more youthful appearance. The only disadvantage really is the incisions. But if you're careful with those, you can usually get very good results with just a mastopexy alone."–Dr. George T. Goffas
Video transcript

"As you know, there are like two types of implants nowadays. There's saline, which is a saltwater implant, but the outside bag basically is silicone. And then there are silicone implants where the outside is silicone, and the insides are silicone. You probably get the most natural-looking breast using a silicone implant. I favor those generally. They have a lifetime warranty, and I think they give you your best overall results. I might feel differently because I do get some patients that are very holistic, and they don't want silicone. But if maybe the saltwater implant wasn't silicone on the outside, and it was something else that was better tolerated by the body, I might feel that it makes more sense. But I just think, you know, as far as that being the reason, there are significant disadvantages with the saline implants, many of which are just the look, the feel, and the fact that they do leak. And when they do, you know, it's another surgery; it's not a simple fix."–Dr. George T. Goffas
What Is the Procedure Like?
During your consultation, you will decide which incision and implant type is best for the result you want to achieve. Both saline and silicone gel implants are used to increase breast fullness, and the material you choose will depend on the size, shape, and consistency you desire along with your budget.
To begin your procedure, one of our physicians will place you under general anesthesia to ensure your comfort during surgery. Afterward, an incision will be made based on the type of implant you are using and its size.
Your physician can either perform submuscular placement (implants placed under the pectoral muscle) or subglandular placement (implants placed over the muscle) during your augmentation procedure. Again, the placement chosen will depend on your aesthetic goals, which you will have discussed during your consultation.
Once your physician has placed your implants, he will close the incisions with sutures and take you to the recovery area of the facility. Breast augmentation procedures typically take no more than two hours to complete.
Your Results and Recovery
When your surgery is finished, your physician will bandage your breasts, which will help support them during the recovery process. You will be able to see and feel the results of your breast augmentation immediately after surgery, but it will take some time for your incisions to heal completely.
Generally, you can return home after a few hours in our recovery center, where you can begin caring for your breasts according to your physician's instructions, ensuring that your incisions heal properly. It may help to have a friend or family member assist you during this recovery period since your mobility will be limited.
For the security of your incisions, we recommend that you limit physical activity for the first 24-48 hours after surgery. You will experience some soreness from swelling for the next few weeks as you heal, which is natural, and Dr. Goffas may prescribe medications to help with any pain and reduce the risk of infection. He will also schedule a follow-up appointment a few days after your surgery to make sure your recovery is going smoothly.
You can resume your normal daily routine at the discretion of your physician, and as you increase your activity you can begin incorporating your new breasts into your everyday life. As long as you follow your post-operative instructions and visit your physician for routine examinations, you can enjoy your new breasts for years.
Video transcript

"Generally, with the recovery from breast surgeries, placing an implant is probably the most difficult recovery because you're dissecting a space for the implant, and usually, we're going underneath the pectoralis muscle. So there is significantly more pain with breast augmentation initially. When you add a lift to that procedure, it's not as painful because you've created the space, and that's most of the pain. The recovery with augmentations and augmentation mastopexies is usually a solid week to 10 days where they're very sore, and they can't lift their arms very much. But you can usually get patients back to work, depending on their work, within a week or so.

The breast reduction patients that we do, just a straight breast lift, I feel the breast lift patients, we can get them back to work within four or five days. They do fairly well with those. A breast reduction, similarly, probably within a week or so, just because, again, you're reshaping tissue; you're not really creating a large space or creating a lot of trauma. So those patients have an easier recovery. The reduction patients are generally the happiest because you're helping them physically as well as cosmetically. The augmentation patients are generally very happy too, but I don't know if a lot of them are really prepared for some of the discomfort after. Some of them tend to be younger patients that haven't been through as much."–Dr. George T. Goffas
Areas served:
About Cosmetic Surgeons of Michigan, PC
Board certified cosmetic surgeon Dr. Goffas has served patients in the metro Detroit area for over 15 years. He would be happy to discuss questions you may have about breast augmentation and to help you decide if Cosmetic Surgeons of Michigan, PC is the right fit for you. To schedule a personal consultation with Dr. Goffas, contact us online or call (586) 773-6900.
If you would like more information about breast augmentation surgery, or to find out whether the procedure is right for you, contact Cosmetic Surgeons of Michigan, PC at 586-773-6900 and schedule a consultation with one of our physicians.