Breast Reduction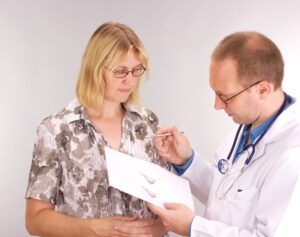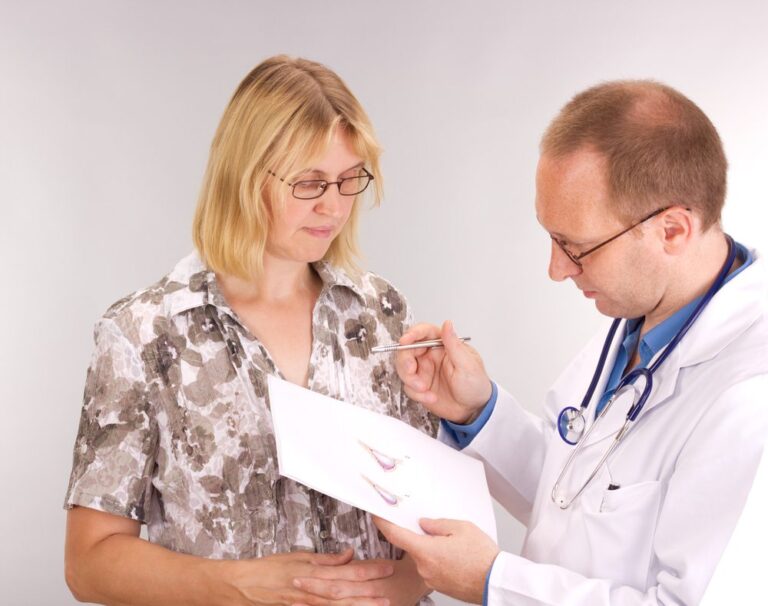 Although many women desire larger breasts, it is not an aesthetic that is always ideal. For women with overly large breasts that are disproportionate to the rest of their body, navigating through everyday life can be debilitating.
With obtrusive breasts there comes a significant amount of discomfort—back and shoulder pain combined with the added weight from excessive breast tissue can make activities like exercise and everyday mobility uncomfortable. Plus, finding bras with adequate support and clothing that fits properly can be difficult and make it hard for you to look your best.
When your body is keeping you from enjoying a normal way of life, it's time to seek a solution. Breast reduction performed by physician Dr. George T. Goffas at Cosmetic Surgeons of Michigan, PC can remove excess breast fat and tissue so that you can improve your quality of life.
In his private, AAAHC-accredited surgical facility or a hospital setting, you can receive high-quality services tailored to your specific health and cosmetic needs and achieve the results that will enhance the way you look and feel.
Would you benefit from breast reduction surgery?
Overly large breasts can cause many health concerns that arise due to the excess weight that makes physical activity uncomfortable. With a lack of exercise, your muscles begin to weaken and your circulatory system slows, increasing your chances of experiencing health issues in the future. Combined with the physical pain your breasts may cause throughout the rest of your body, performing everyday tasks can become unbearable.
There are also emotional concerns that occur with overabundant breasts when you feel self-conscious about the way you look in clothing or a bathing suit, which may cause you to hide who you really are. Any of these issues makes you a viable candidate for breast reduction surgery.
Real Patients, Real Results: Breast Reduction with Dr. Goffas
"I knew I wanted Dr. Goffas to perform my surgery after the first time I met him. Dr. Goffas he is/was patient, thorough and took his time explaining the procedure, the results, and recovery time. He was nothing but professional and took his time getting to know me and the results I was trying to achieve. He was reassuring about the surgery and what the following weeks/months were going to be like after.. My scars are virtually invisible. I was instructed by Dr. G to follow a Vitamin E and hydrocortisone regimen on my scars and I have not one complaint on how they have healed. I am 28 years old and from my breast reduction surgery I have been 100% satisfied with the outcome of my breasts and their shape, lift and appearance Dr. Goffas has given them. They are now more proportionate to my body and the reduction has given my body the appearance of an elongated torso. I have no doubt that anyone who goes to Dr. Goffas for a breast reduction will be completely satisfied with the results!"

– Real patient of Dr. Goffas after breast reduction procedure
Your First Steps Toward Breast Reduction
If you would like to learn more about breast reduction surgery and whether the procedure is right for you, Dr. Goffas can meet with you during a one-on-one consultation to discuss your health and aesthetic concerns. He will review your medical history to determine whether you are healthy enough to receive surgery and conduct a physical examination to inform him of the best way to perform your breast reduction.
Ultimately, the decision to receive a breast reduction is yours, and it's a personal decision that you should consider carefully before scheduling your surgery. Your surgeon can provide you with the information you need to decide whether breast reduction is right for you. During your personal consultation, you can view before and after photographs, discuss post-operative care and recovery, choose the best incision technique, determine the cost of the surgery and ask any questions you may have.
What happens during breast reduction surgery?
At the start of the procedure, your certified registered nurse anesthetists (CRNAs) will place you under general anesthesia to ensure that you feel no pain during surgery. Dr. Goffas will then create an incision either in a circular pattern around the areola, a keyhole shape, or in an anchor-like fashion on the breast. The incision chosen will depend on the locations of fat and tissue being removed. He will discuss incision placement with you ahead of time during your consultation.
Once Dr. Goffas makes the incision, he will then remove unnecessary tissues, lift and re-shape the breasts, and reposition the areola. Afterwards, he may insert drains to remove fluids, and then carefully close the incisions with sutures. He will bandage your breasts and transfer you to a private recovery room.
Your Results and Recovery
Because breast reduction surgery is an outpatient procedure, you will be able to return home within a few hours and immediately feel the difference in breast size after your reduction. However, it's important that you take proper care during the recovery process so that you eliminate any chance of infection.
We will provide you with post-operative instructions before your surgery takes place, and with due diligence, you can heal comfortably and quickly. You should limit your physical activity for a few days after surgery, but can pick up your normal routine once all major swelling has subsided and Dr. Goffas gives you his approval.
You will also visit Dr. Goffas for a follow-up appointment several days after your reduction surgery so that he can examine how your breasts are healing. He can decide when to remove your stitches and provide suggestions for how you can expedite your healing process further.
If you follow the instructions and allow yourself an appropriate amount of time to heal, you will soon see and feel a significant improvement in your way of life. Any pain that you once experienced from overly large breasts will be gone, and you can begin to lead an active lifestyle free from discomfort.
Video transcript

"Generally, with the recovery from breast surgeries, placing an implant is probably the most difficult recovery because you're dissecting a space for the implant, and usually, we're going underneath the pectoralis muscle. So there is significantly more pain with breast augmentation initially. When you add a lift to that procedure, it's not as painful because you've created the space, and that's most of the pain. The recovery with augmentations and augmentation mastopexies is usually a solid week to 10 days where they're very sore, and they can't lift their arms very much. But you can usually get patients back to work, depending on their work, within a week or so.

The breast reduction patients that we do, just a straight breast lift, I feel the breast lift patients, we can get them back to work within four or five days. They do fairly well with those. A breast reduction, similarly, probably within a week or so, just because, again, you're reshaping tissue; you're not really creating a large space or creating a lot of trauma. So those patients have an easier recovery. The reduction patients are generally the happiest because you're helping them physically as well as cosmetically. The augmentation patients are generally very happy too, but I don't know if a lot of them are really prepared for some of the discomfort after. Some of them tend to be younger patients that haven't been through as much."–Dr. George T. Goffas
Frequently Asked Questions About Breast Reduction
When can I wear a normal bra again after my breast surgery?
The metallic underwire support found in many bras can irritate your surgical wounds, thus obstructing your healing process and potentially causing discomfort. Therefore, you will have to wear a special post-surgery compression bra to guarantee adequate blood flow in your chest area, which will contribute to quicker healing and help prevent risks of complications. However, once you are cleared to wear your normal bras again, you will likely find them to be much more comfortable for your new, lighter breasts. You may even find that you don't have to wear a bra at all!
Can I breastfeed after a breast reduction?
There is a chance you will not be able to breastfeed after your breast reduction surgery, so if that is an important part of your decision to undergo breast reduction, you may want to consider holding off on surgery until after you have finished breastfeeding.
That said, the likelihood of your mammary glands being affected by surgery depends on the extent of your breast reduction. The more your nipples and milk ducts are left attached, the less likely you are to experience complications that could potentially affect your ability to breastfeed.
At Cosmetic Surgeons of Michigan, PC, Dr. Goffas can keep the milk ducts and nipple areola complex intact during breast reduction surgery except in the most extensive breast reduction cases. If you are concerned about breastfeeding after your procedure, Dr. Goffas is happy to discuss these risks with you and go over the best ways to prevent them.
Does this include a breast lift?
While a breast reduction and a breast lift (mastopexy) are not the same procedure, they are similar procedures in that enhance the breast without the use of implants. While a breast reduction's primary purpose is to reduce your breast size, it is often necessary for your surgeon to also raise your breasts in order to achieve your desired result—therefore, it can be like getting two procedures in one.
Dr. Goffas will completely customize your breast reduction surgery to meet your needs—whether that means giving your breasts more of a lift or a size reduction, or both. We understand that every woman's breasts and desired outcomes are unique and personal to them. Dr. Goffas will work with you to ensure your goals and expectations are met.
Will insurance cover my reduction?
The extent of insurance coverage for your breast reduction surgery will depend upon your individual policy and the criteria established by your insurance provider. Many insurance companies recognize breast reduction as a medically necessary procedure—especially when the patient is experiencing significant discomfort or health issues due to their overly large breasts. However, they may require documented proof of such symptoms and/or prior attempts at non-surgical treatments. Please complete a thorough review of your policy details with your insurance provider to learn more about your potential coverage. It is also worth noting that while insurance may cover a portion of the costs, it's likely you'll be responsible for some expenses such as co-pays, deductibles, or any additional procedures not covered by your plan.
Will my breasts have much swelling or scarring?
Swelling after surgery is unfortunately inevitable, but will go down over time, especially if you strictly adhere to any and all post-op instructions.
Scarring after breast reduction will depend on your surgeon's skill in incision placement, as well as your own dedication to scar care and management after surgery. Incisions for breast reduction often follow a "lollipop" or "anchor" pattern, outlining the nipple-areola complex and then extending vertically to the base of your breasts. For the initial few months, these scars will be distinctly apparent, but with attentive care, they should diminish to slight lines within about a year. You can apply topical scar creams, or get a non-surgical skin resurfacing such as microneedling, to help reduce the appearance of your surgical scars.
How do I choose the right surgeon for my breast surgery?
Breast reduction surgery is a quite serious plastic surgery procedure that requires great surgical skill to achieve exceptional results. Perhaps the most important decision of your entire breast reduction journey will be to choose a board-certified cosmetic surgeon who is highly experienced in breast reduction.
To help ensure the surgeon you are considering can deliver the results you want, look at their before and after gallery of breast reduction surgeries, and ask to see patients who look similar to you in the before images. When comparing multiple surgeons results, you can also ask how long after the procedure a patient's photos were taken—results will often continue to develop over time as swelling goes down and scars fade, so be sure to compare outcomes in photos taken around the same time after surgery. It is easiest to understand what "final" results are possible if the photos were taken at least six months post-op.
Schedule your Consultation at Cosmetic Surgeons of Michigan, PC Today
Board certified cosmetic surgeon Dr. George T. Goffas has served patients in the metro Detroit area for over 15 years. He would be happy to discuss questions you may have about breast reduction to help you decide if Cosmetic Surgeons of Michigan, PC is the right fit for you. To schedule a personal consultation with Dr. Goffas, contact us online or call (586) 773-6900.
Areas served:
Overall, you will become more confident with the improvements made to your body contour. For more information about breast reduction surgery or to find out whether the procedure is right for you, contact Cosmetic Surgeons of Michigan, PC at 586-773-6900 and schedule a consultation with our physicians.