Breast Reduction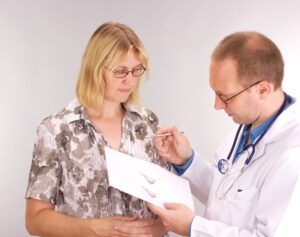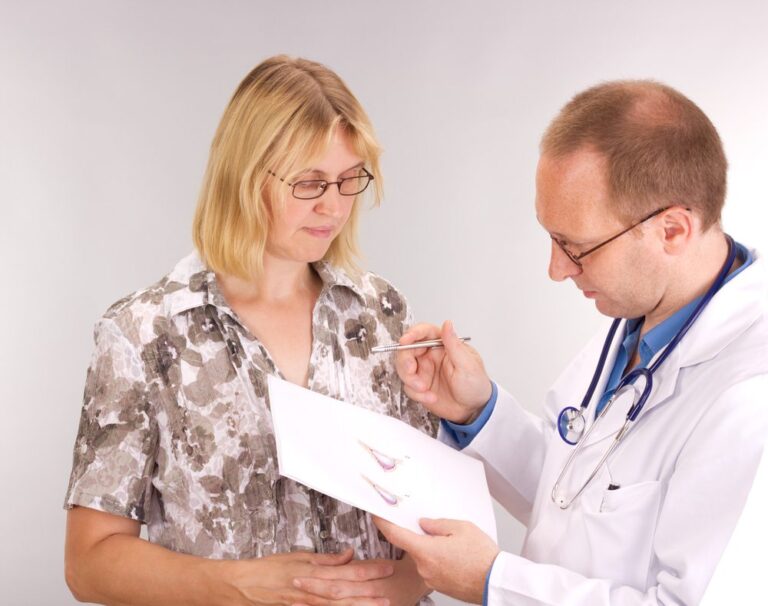 Although many women desire larger breasts, it is not an aesthetic that is always ideal. For women with overly large breasts that are disproportionate to the rest of their body, navigating through everyday life can be debilitating.
With obtrusive breasts there comes a significant amount of discomfort — back and shoulder pain combined with the added weight from excessive breast tissue can make activities like exercise and everyday mobility uncomfortable. Plus, finding bras with adequate support as well as clothing that fits properly can be difficult and make it hard for you to look your best.
When your body is keeping you from enjoying a normal way of life, it's time to seek a solution. Breast reduction performed by one of our physicians at Cosmetic Surgeons of Michigan, PC can remove excess breast fat and tissue so that you can improve your quality of life.
In his private, AAAHC-accredited surgical facility or a hospital setting, you can receive high-quality services tailored to your specific health and cosmetic needs and achieve the results that will enhance the way you look and feel.
Would You Benefit from Breast Reduction Surgery?
Overly large breasts can cause many health concerns that arise due to the excess weight that makes physical activity uncomfortable. With a lack of exercise, your muscles begin to weaken and your circulatory system slows, increasing your chances of experiencing health issues in the future. Combined with the physical pain your breasts may cause throughout the rest of your body, performing everyday tasks can become unbearable
There are also emotional concerns that occur with overabundant breasts when you feel self-conscious about the way you look in clothing or a bathing suit, which may cause you to hide who you really are. Any of these issues makes you a viable candidate for breast reduction surgery.
Your First Steps Toward Breast Reduction
To learn whether breast reduction surgery is right for you, one of our physicians can meet with you during a one-on-one consultation, where you can discuss your health and aesthetic concerns. Your physician will review your medical history to determine whether you are healthy enough to receive surgery and conduct a physical examination to inform him of the best way to perform your breast reduction.
Ultimately, the decision to receive a breast reduction is yours, and it's a personal decision that you should consider carefully before scheduling your surgery. Your physician can provide you with the information you need to decide whether breast reduction is right for you. During your consultation, you can view before and after photographs, discuss post-operative care and recovery, choose the best incision technique, determine the cost of the surgery and ask any questions you may have.
What Happens During Surgery?
Your physician will place you under general anesthesia to ensure that you feel no pain during surgery. They will then create an incision either in a circular pattern around the areola, a keyhole shape or in an anchor-like fashion on the breast. The incision chosen will depend on the locations of fat and tissue being removed.
Once your physician makes the incision, he will remove unnecessary tissues, lift and re-shape the breasts and reposition the areola. Afterwards, your physician may insert drains to remove fluids and close the incisions with sutures. He will bandage your breasts and transfer you to a private recovery room.
Your Results and Recovery
Because breast reduction surgery is an outpatient procedure, you will be able to return home within a few hours and immediately feel the difference in breast size after your reduction; however, it's important that you take proper care during the recovery process so that you eliminate any chance of infection.
Your physician will provide post-operative instructions before your surgery takes place, and with due diligence, you can heal comfortably and quickly. You should limit your physical activity for a few days after surgery but can pick up your normal routine once all major swelling has subsided and your physician gives you his approval.
You will also visit your physician for a follow-up appointment several days after your surgery so that he can examine how your breasts are healing. He can decide when to remove your stitches and provide suggestions for how you can expedite your healing process further.
If you follow the instructions of your physician and allow yourself an appropriate amount of time to heal, you will soon see and feel a significant improvement in your way of life. Any pain that you once experienced from overly large breasts will be gone, and you can begin to lead an active lifestyle free from discomfort.
Areas served:
About Cosmetic Surgeons of Michigan, PC
Board certified cosmetic surgeon Dr. Goffas has served patients in the metro Detroit area for over 15 years. He would be happy to discuss questions you may have about breast reduction, and to help you decide if Cosmetic Surgeons of Michigan, PC is the right fit for you. To schedule a personal consultation with Dr. Goffas, contact us online or call (586) 773-6900.
Overall, you will become more confident with the improvements made to your body contour. For more information about breast reduction surgery or to find out whether the procedure is right for you, contact Cosmetic Surgeons of Michigan, PC at 586-773-6900 and schedule a consultation with our physicians.