Ear Surgery (Otoplasty)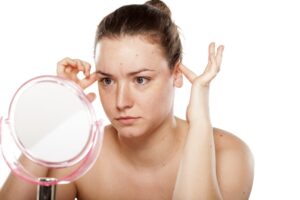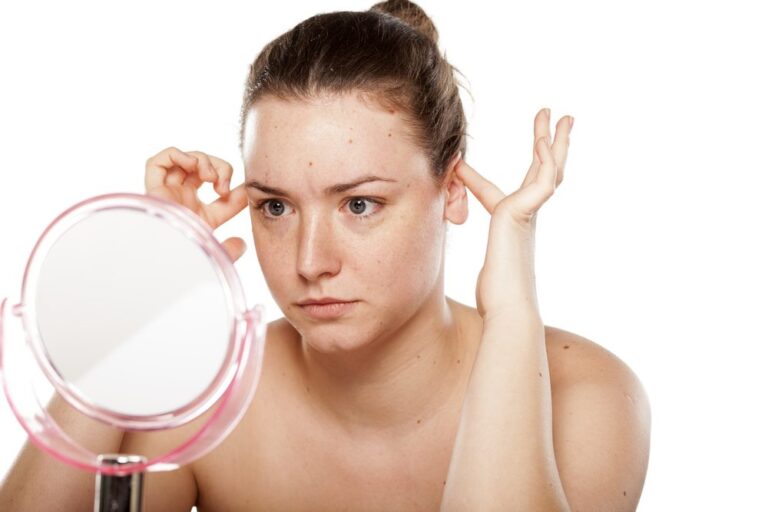 Normally we overlook the ears when they blend in with the rest of the face, but if they protrude, look asymmetrical or exhibit any deformities, their presence can create social concerns. If you find that your ears are drawing more attention than you would like, then one of our physicians can perform ear surgery (known as otoplasty) in order to help you feel more confident about your appearance.
Your features should never get in the way of normal social functioning, and if they do, there are plastic surgery options available at Cosmetic Surgeons of Michigan, PC that can reshape any abnormalities and improve your quality of life. Ear surgery is just one example of how our physicians can improve specific features on the body and ease your cosmetic concerns.
Who Is a Good Candidate for Ear Surgery?
Children, adolescents and adults can all undergo ear surgery if they have significant cosmetic or functional concerns about their ears. Generally, those who are in good health and who readily seek out available treatment are good candidates for otoplasty.
You may feel as though your ears protrude too far from your head and want them pinned so that they are less noticeable. Your ears could also have a deformity that makes them seem abnormal. No matter your reasoning, ear surgery is a personal decision that you should pursue if it will benefit your quality of life in the long run.
Your Consultation with Our Physicians
Before surgery, you will meet with one of our physicians to discuss the issues you are having with your ears. Your physician will perform a physical examination and review your medical history to ensure you are healthy enough to receive surgery.
Afterwards, you can view before and after pictures of previous procedures and work together with your physician to determine the ideal shape and placement for your ears. You will also go over incision techniques that your physician will use, which is dependent upon the specific adjustments being made to your ears.
The goal of your initial consultation is to build an understanding of ear surgery so that you are able to make an informed decision about whether or not to undergo the procedure. Your time with your physician will allow you to ask the questions you have and become more familiar with the surgery as a whole.
What Happens During Ear Surgery?
Your ear surgery will take place either in our private, AAAHC-accredited facility or a hospital setting, where your physician can ensure the highest standards of safety as well as your confidentiality.
Your physician will administer general anesthesia and make an incision at a specified location on your ear. The incisions made are placed in inconspicuous locations around the ear so that your results naturally frame your face without any visible scarring.
If your procedure involves correcting protruding ears, surgery will focus on reducing cartilage so that they sit farther back on the side of the head. Correcting deformities or creating balance between both ears will involve techniques very specific to the structure of your ears.
After your physician creates incisions and adjusts necessary tissues, he will use sutures to close the wounds. Suturing is completed in a manner that does not alter the new structure of your ears.
Your Results and Recovery
You can see the results of otoplasty almost immediately after surgery is completed, and you will notice full enhancements once all dressings and sutures are removed from the treatment area. You may feel a degree of discomfort while you recover from ear surgery, as the ears tend to feel itchy underneath their bandages. Although it may be tempting to scratch, we recommend that you refrain from handling your bandages until they are ready to be removed.
Your recovery time will depend on the extent of the surgery, and your physician can prescribe pain medication to ease any discomfort during the healing process. If you have your ears pinned, you may see complete results in one week, but intensive procedures may require a month or longer to heal. Your physician will schedule regular follow-up appointments with you during this time to evaluate your progress.
Not only is ear surgery a way for you to improve your appearance, but also boost your self-esteem and improve your social life. Feeling confident in the way you look is an important part of living a fulfilled lifestyle, and we can help you reach your goal to look and feel better.
About Cosmetic Surgeons of Michigan, PC
Board certified cosmetic surgeon Dr. Goffas has served patients in the metro Detroit area for over 15 years. He would be happy to discuss questions you may have about otoplasty (ear surgery) and to help you decide if Cosmetic Surgeons of Michigan, PC is the right fit for you. To schedule a personal consultation with Dr. Goffas, contact us online or call (586) 773-6900.