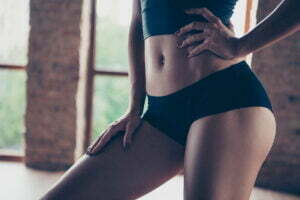 Going through with liposuction should not be too much hassle. It is far easier of a process than going to the dentist for a root canal or (God forbid) a visit to the surgeon for an urgent health-related surgery. Lypo is really a walk in the park compared to these operations. In fact, while lypo will not shock your body to the core in a bad way, it may actually shock your whole body to the core in a good way. Think about it: you are going looking like one version of yourself and exiting with a whole new picture of who you are, and what you look like. We all know that how you feel is very attached to how you look, and with lypo you are taking this issue into your own hands and changing it all for the better. So in comparison to most other surgeries out there, lypo is going to have the most positive impact on your body image and overall health.
However, it is not quite as simple as skipping out of the surgical room and running home because you are so excited about your new body. We know that many ladies in the St. Clair Shores area go for a tummy tuck and leave the office with such excitement they could run up the walls! But no, there is a recovery time with liposuction and it is much more regimented than a run home. Anything that makes such lasting change to your physique will naturally require some time to heal, and you need to be diligent on these recovery steps in order to prevent scarring and any mall-effects of the surgery.
Here are four exercises you should perform diligently after surgery to ensure a speedy recovery:
1. Start with Leg Stretches
The first thing to be said is that you should take a 2-6 week break from any strenuous "workout like" activity. Keep it cool and comfy at home for a while so that your body can adjust to the new you. After this month and a half rest period, begin slowly. Start with stretches that focus on core strength and your legs. Building up the resistance and flexibility in your muscles will take some time as the tissues need to harden once again from regular movement. Hold the poses for longer than you used to and gradually let your body come to terms with what you expect out of it.
2. Build Up Cardio
The next step is to engage your limbic system (the lungs and arteries in and around there). It is important to work this in incrementally as well, because shocking your system for a second time within two months is probably not great for it. Get a little sweat going on the treadmill and increase the speed or resistance gradually from one week to the next.
3. Stretch It Out
Yoga is a great way to bring your mind in sync with your body. Given the recent changes to your physique, getting back in synch should be a priority. Start with the slower, more meditative forms of yoga before getting back into the hot yoga routine you may have relied on before the surgery. Post-surgery you might not need as much hot yoga to lose weight anymore anyway!
4. Go for a Stroll
You don't want to remain sedentary for too long because then fat will start forming in the exact areas you just had removed. A slow walk at lunch is going to clear your head and make your body feel like it's getting back to normal before you can go into the gym (do this even a week after surgery). There are some lovely places to walk in St. Clair Shores for those looking to get some fresh air – not everyone is going to be nursing a fresh tummy tuck like you!
Schedule Your Consultation
To learn more about liposuction procedure and recovery, set up a consultation with board-certified plastic surgeon Dr. George Goffas by contacting our Detroit office.