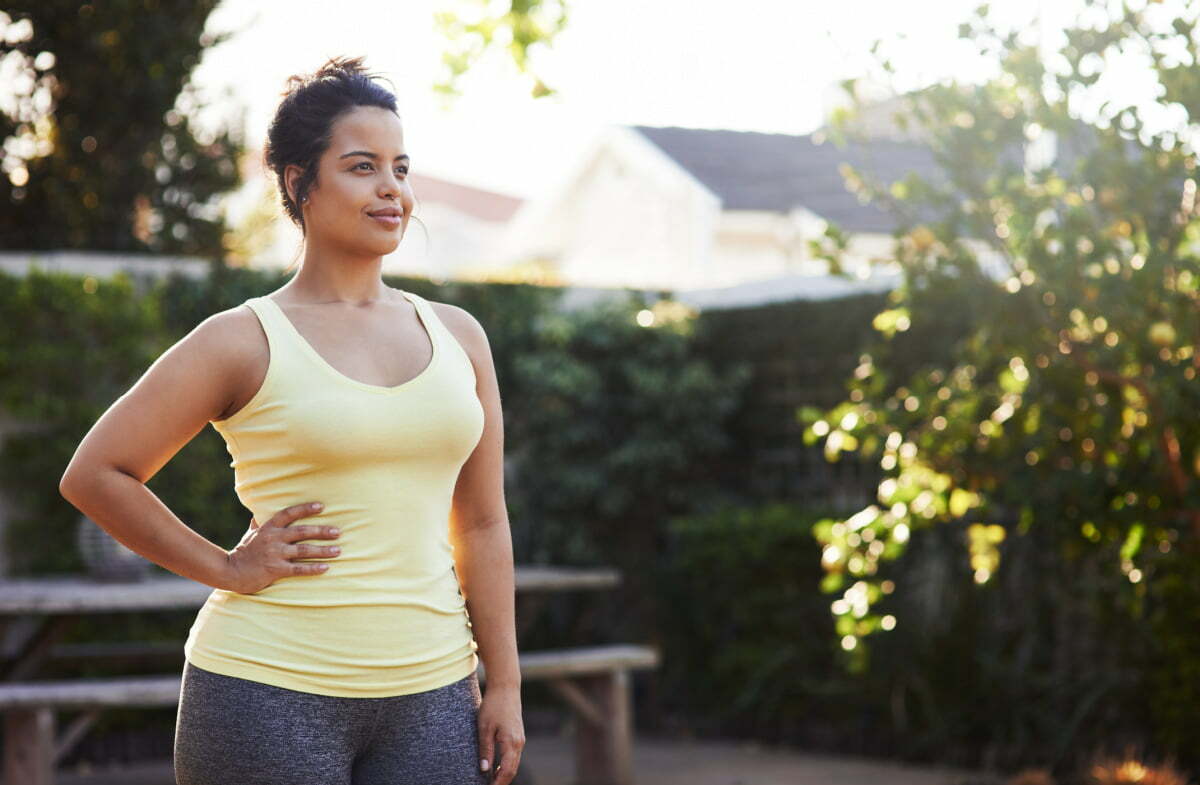 Most of us with a little extra fat have considered options to get rid of it—like weight loss, non-surgical fat reduction, and liposuction. Liposuction is sure to get you the results you want, but you are wise to ask whether or not you are prepared for a surgical procedure, or if this is the one for you. Here are 6 factors that could make you a good candidate for the popular fat reduction procedure.
1. You can identify one or two problem areas.
You may be a good candidate for liposuction if you want to lose some weight—but it's only because of a problem area or two. Liposuction can save you from having to lose weight incrementally, throughout your entire body.
Rather, liposuction allows you to remove the fat you don't want—such as in the belly, love handles, or thighs—and keep the fat that you do want! A little roundness in your face, buttocks, and breast helps you look younger and enhances the results of liposuction in other areas.
2. You want precise shaping that non-surgical alternatives can't provide.
There are a number of non-surgical fat reduction devices, such as CoolSculpting®, which freeze fat by applying a topical applicator to your skin. But the downside to treatments like this is that they use standard-sized applicators, and are FDA-cleared for use only in certain areas of the body. Much greater customization is possible when your surgeon can use precise liposuction cannulas to sculpt your figure.
Non-surgical fat reduction uses standard-sized applicators, so your surgeon cannot personalize your results the way they can with liposuction.
3. Your skin has good elasticity.
Good liposuction results require something called skin elasticity. This refers to your skin's ability to snap back into position when it's stretched, and it is gradually lost due to sun damage and the normal aging process.
Here's how to tell if you have good enough skin elasticity for liposuction: Pinch your skin, then hold it for a few seconds. When you release your skin, does it instantly snap back into position? If so, you likely have enough skin elasticity for liposuction.
If you have excess skin or poor skin elasticity, you may need a surgical lifting procedure either in place of or in addition to liposuction. This could be a neck lift, tummy tuck, thigh lift, or another procedure that involves removing excess skin in addition to sculpting away fat.
4. You may be interested in a fat transfer procedure.
Liposuction can be used to harvest fat, which can be purified and re-injected into other areas of the body. This procedure, called fat transfer or fat grafting, has a number of benefits: it can add more curves to enhance your shape, reverse age-related volume loss, and serve as a natural alternative to dermal fillers. It can even add some volume to your breasts for natural breast enhancement. By contrast, non-surgical procedures use extreme temperatures to kill fat cells permanently, so that the cells are gradually metabolized as waste and cannot be used elsewhere in the body.
Liposuction allows you to repurpose your fat and add volume in the areas where you need it.
5. You want results ASAP.
Dieting and non-surgical methods take time to show results: healthy weight loss happens at a rate of <1-2 pounds per week, while non-surgical treatments require repeat treatments spaced out over the course of a few months (with results that continue to develop for many weeks after your final treatment). You won't see what your results will look like for many months with these methods.
By contrast, liposuction-based contouring can be noticed immediately after surgery, with final results visible in about a month, after residual surgical swelling has resolved. Patients typically feel the quick surgical recovery and wearing a supportive compression garment for a time is worth getting faster, more precise body contouring results.
6. You are a good candidate for a surgical procedure.
Liposuction is a surgical procedure, usually performed under general anesthesia. It carries the risks associated with any surgery, so it's important for your cosmetic surgeon to check that you are healthy and have no special conditions that may interfere with the healing process. They will expect you to:
Be in optimal health.
Be a non-smoker (or be willing to quit).
Have a BMI of less than 30.
Be prepared for 1-2 weeks of downtime to recover.
Have no history of abnormal scarring, i.e. keloid scars.
Schedule your consultation with Dr. George T. Goffas
If you are in the greater St. Clair Shores & Grosse Pointe, Michigan area, board certified cosmetic surgeon Dr. Goffas will be more than happy to meet with you in a one-on-one consultation. Together, you will discuss your goals and determine what liposuction or other procedures may be ideal for you. Call our practice at (586) 773-6900 or request a call online today.