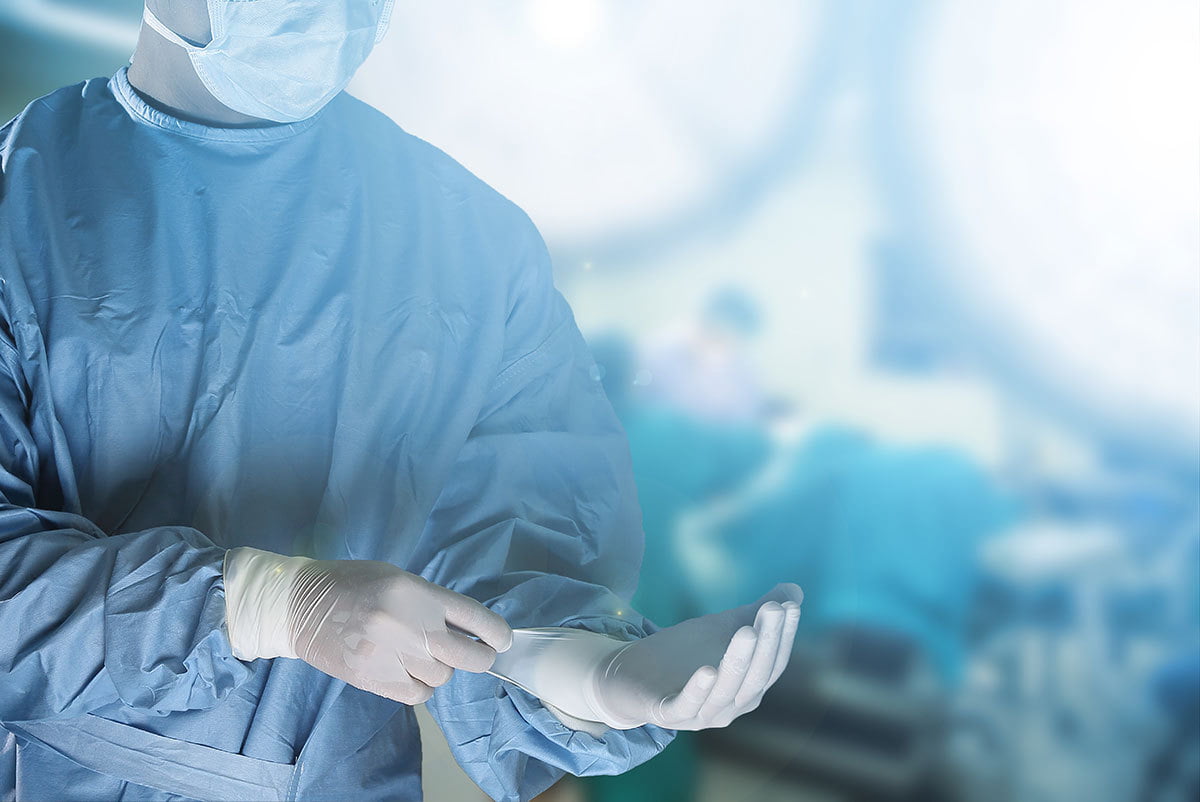 In 2019, there were over 18 million cosmetic procedures performed in the US, a trend that is only projected to increase in 2021. To meet this demand for aesthetic enhancement, more medical providers than ever are offering cosmetic surgery procedures, but many of them are simply unqualified.
Cosmetic surgery is a big decision, and you don't want to trust your results—and your safety—to just anyone. With all of the surgeons out there, how can you make sure you pick the best one to perform your cosmetic surgery? Here are some tips.
1. Make sure your surgeon is board certified by the American Board of Cosmetic Surgery
Most people don't realize that it's legal (and common) for any physician to perform cosmetic procedures—which means a dentist can legally provide a facelift. Scary, right?
But there is a way to be sure your provider is qualified: looking for the right board certification. Cosmetic surgeons who have been certified by the American Board of Cosmetic Surgery must complete a cosmetic surgery fellowship (including 300+ cosmetic surgeries) before passing strict exams to prove they have the skills required to deliver beautiful aesthetic results. Since this process requires a serious commitment of time and energy above the already rigorous process of obtaining a medical degree and license, you can be sure that a board certified cosmetic surgeon is committed to your care and safety.
A board certified cosmetic surgeon's education doesn't end after certification: they must also participate in continuing education to keep their skills up to date. So, in addition to having proven past experience, you can be sure a board certified cosmetic surgeon is aware of aesthetic medical trends and follows current best practices.
In sum, board certified cosmetic surgeons have verified knowledge, skill, and experience in a wide range of cosmetic surgery procedures.
2. Look for a cosmetic surgeon who teaches others the craft
Though it may seem like an interesting quirk rather than an important credential, if your surgeon teaches what they practice, he or she is likely to understand the field of cosmetic surgery exceptionally well. Teaching also means that your surgeon can communicate his or her knowledge in a way that others can digest, and at Cosmetic Surgeons of Michigan, we feel that a well-informed patient is one of our best assets in providing successful treatment and prevention.
Dr. Goffas is an Assistant Professor of Surgery at Oakland University/William Beaumont School of Medicine. He has authored several scientific papers in the medical and surgical literature. Additionally, he has written chapters on facelifting in several medical textbooks and is a frequent lecturer & teacher in cosmetic surgery.
3. Make sure you like your cosmetic surgeon
You don't need your cosmetic surgeon to be your new best friend, but feeling safe and at ease with your provider is critical to having a positive experience. When choosing a surgeon, ask yourself whether or not you enjoy spending time with him or her, and if you feel comfortable disclosing very personal information, like health history and habits, to them. If you can confidently answer "yes" to these questions, you're on the right track to choosing your perfect surgeon.
4. Make sure your cosmetic surgeon's facility is accredited
Just as any medically-licensed physician can practice cosmetic surgery, non-specialized surgeons are also allowed to perform surgery in their offices without having hospital-level safety measures in place or the oversight of an accrediting organization. This is terribly dangerous for patients: without the proper equipment, sanitation processes, and medical team, even a minor surgical issue (or unrelated issue like a power outage) can become life-threatening.
Cosmetic Surgeons of Michigan has a private, on-site, AAAHC-accredited surgical center. This allows you to enjoy greater convenience and confidentiality, in addition to being confident about your safety during surgery.
Why choose Cosmetic Surgeons of Michigan for your aesthetic surgery?
Dr. George T. Goffas is board certified by the American Board of Cosmetic Surgery and has over fifteen years of experience in cosmetic surgery. He is the Director of the nationally recognized and accredited Cosmetic Surgeons of Michigan, PC, located just outside of Detroit in St. Clair Shores. To schedule a personal consultation with Dr. Goffas, contact us online or call (586) 773-6900.