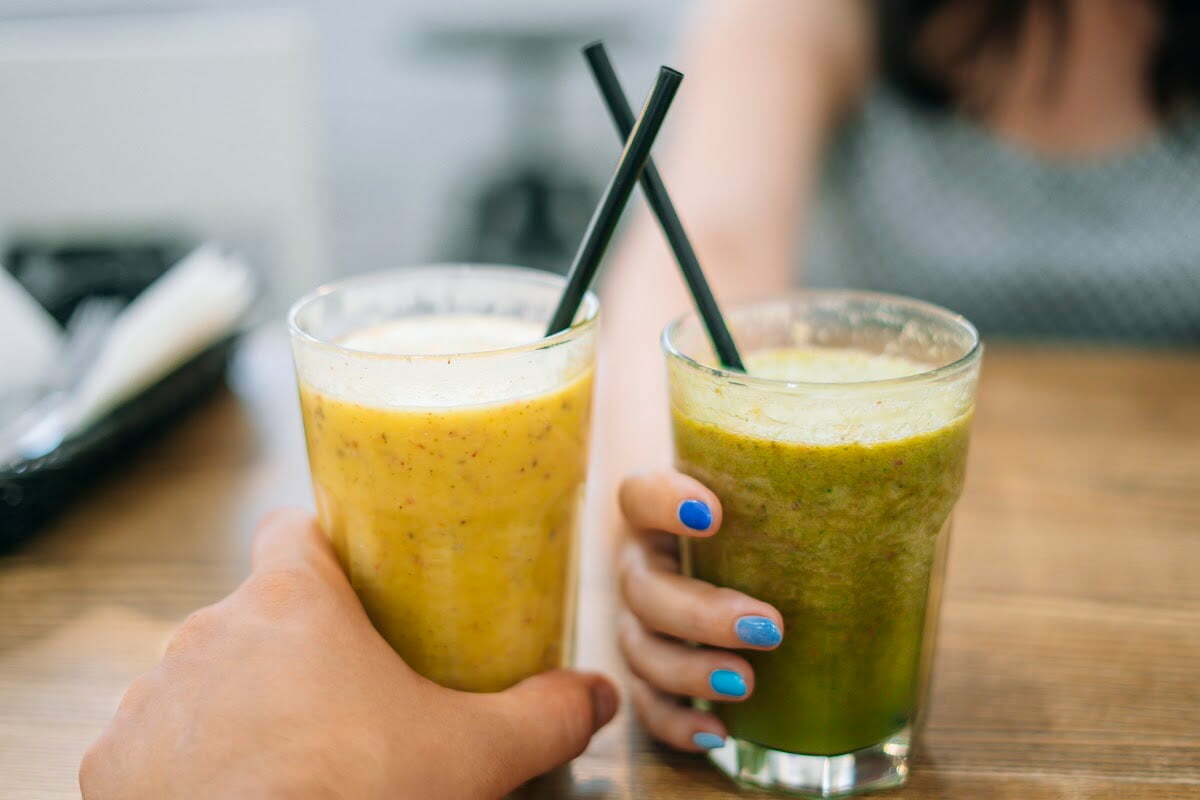 Did you know August is National Wellness Month? With many people still coping with the effects of the pandemic and rates of mental health disorders on the rise, it's more important than ever to take the proper steps to stay mentally and physically healthy.
In order to enhance your health and wellness this (and every!) month—and to show some love for our great local businesses—we've compiled a list of our favorite restaurants, gyms, and spas in the St. Clair Shores area.
Healthy eats
Beyond Juicery and Eatery
Whether you're looking for a total dietary reboot or simply want to eat more healthy whole foods, Beyond Juicery and Eatery has you covered with a full menu of juices and wellness shots, veggie- and protein-packed bowls, colorful smoothies & smoothie bowls, and more. All of their ingredients are thoughtfully selected to enhance your mental and physical health and leave you feeling recharged. Plus, they have low/no carb and gluten-free options to satisfy all dietary preferences, including keto, paleo, vegetarian, and vegan. If you're looking for a quick healthy bite, look no further than Beyond Juicery and Eatery.
View this post on Instagram
Fitness studios
St. Clair Shores CrossFit
Ready to get in the best shape of your life? The certified CrossFit trainers at SCS CrossFit can help you build muscle, burn fat, and feel great with personalized group training classes. Why is group training important, you ask? Group training helps increase motivation, build community, and boost endorphins; in fact, studies have shown that group training is often more effective than working out alone.
SCS CrossFit knows that CrossFit can be a little intimidating if you're new to the activity, which is why they offer a free intro class to help you decide if it's the right fitness option for you. Plus, SCS CrossFit even has kids' fitness classes that combine calisthenics, jumping, climbing, and other natural movements to help kids develop a healthy relationship with exercise from an early age.
View this post on Instagram
Hippie Yoga
Find your center at Hippie Yoga! Whether you're just beginning your practice or are an advanced yogi, Hippie Yoga offers immersive yoga classes to fit all experience levels. They also offer guided breathwork and meditation classes to help you find your inner zen while improving your flexibility, balance, and strength.
If you're looking to cultivate an even deeper self-care practice, Hippie Yoga is known for their Wellness Room offerings, which include 1-on-1 sessions with an instructor trained in a variety of Ayurvedic practices including reflexology, reiki, and more.
View this post on Instagram
Spa day
Massage Green Spa
Melt away unnecessary stress and tension with a therapeutic massage or infrared sauna session at Massage Green Spa. Their expert staff specialize in a number of modalities, including Swedish, deep tissue, trigger point, prenatal, and reflexology. Whether you desire a full body massage, want to focus on relieving muscle tension in a specific area, or are recovering from an injury, Massage Green Spa can help you feel more relaxed and at ease. They even offer a membership program to help you affordably incorporate massage into your regular wellness routine!
View this post on Instagram
Treat your face to a chemical peel
Nothing says self-care quite like a facial treatment. If the last 18 months have left your skin feeling a little lackluster, our expert staff at Cosmetic Surgeons of Michigan, PC offer customized chemical peels to help refresh your face. A chemical peel works by removing your face's outermost layer of skin, revealing a fresh, new layer beneath it. A chemical peel can improve fine lines and sun damage, instantly taking years off your appearance and leave you feeling glowing inside and out.
Schedule your St. Clair Shores chemical peel with Dr. Goffas
Board certified cosmetic surgeon Dr. George T. Goffas of Cosmetic Surgeons of Michigan, PC has helped patients in the metro Detroit area rejuvenate their skin for over 15 years. Schedule a skincare consultation with him online or call (586) 773-6900 today.