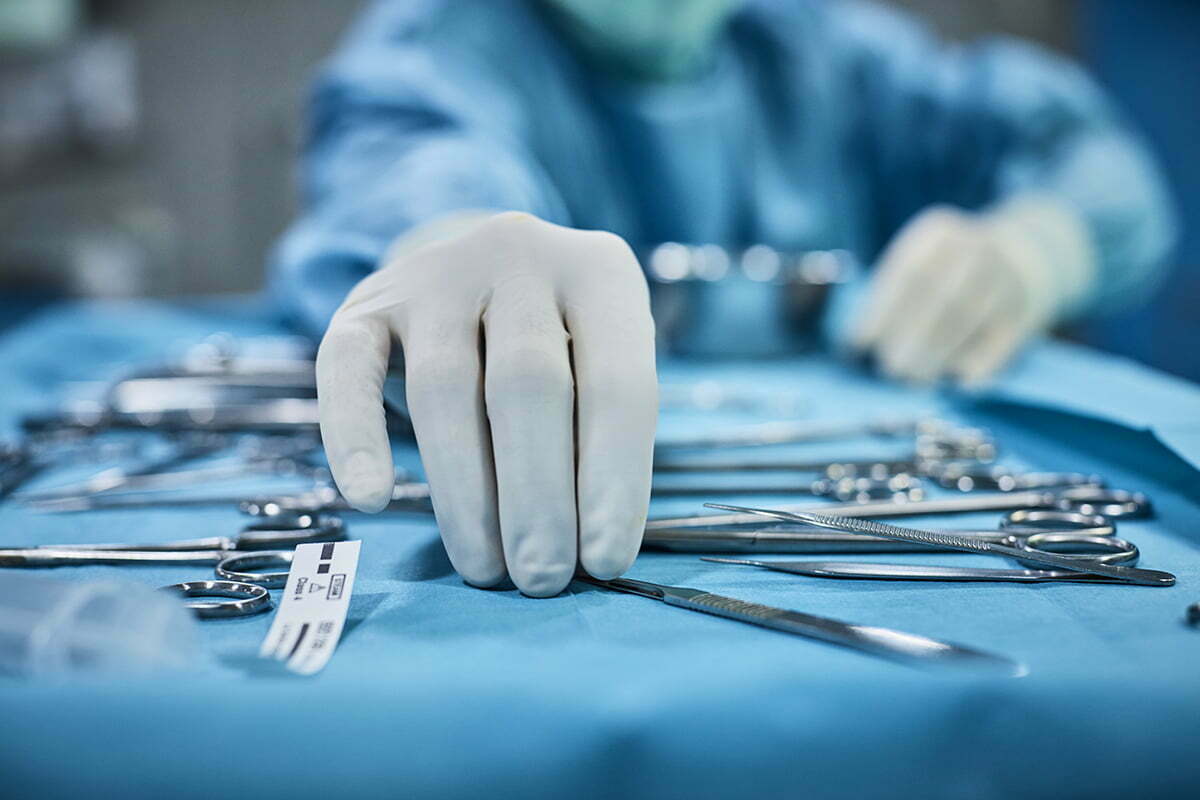 Most people will freely invest time into searching for the right doctor when it comes to having a cosmetic procedure, poring over dozens of before and after photos and scouring patient reviews. But did you know you should also care about the setting for your surgery? When it comes to safety, the environment where your surgery takes place is as important as the surgeon who performs it.
Why does cosmetic surgery center accreditation matter?
The elective nature of cosmetic surgery may lead you to think the operating environment doesn't need to be up to hospital standards, as it would for something as serious as heart or brain surgery. But, though cosmetic surgery is focused on changing your exterior appearance, it still carries some of the same risks as other invasive surgeries.
These primary surgical risks—including that of infection or anesthesia-related issues—can largely be eliminated when you have your operation in an accredited facility.
Accredited surgery facilities are strictly required to have a full range of safety equipment and sanitation practices equal to that of a hospital.
To become accredited, a facility must apply with one of the select organizations that monitor operating facility safety in the US, including the Accreditation Association for Ambulatory Health Care (AAAHC), the American Association for Accreditation of Ambulatory Surgery Facilities (AAAASF), and The Joint Commission. Here at Cosmetic Surgeons of Michigan, our operating facility accreditation is provided by the AAAHC.
What does AAAHC accreditation entail?
The AAAHC is a private, non-profit organization that defines medical safety standards for surgical facilities and verifies, through an extensive examination process, whether or not individual facilities meet their stringent specifications. When a facility applies for accreditation, the AAAHC looks into every aspect of operating room safety, including sanitation practices, medical equipment, backup power sources, staff certification, and more. Their mission is to ensure each accredited facility is delivering safe care.
Other benefits of choosing a private, accredited cosmetic surgery center
The benefits of choosing an AAAHC-accredited cosmetic surgery center go beyond operating room safety. In fact, many patients first consider choosing a private cosmetic surgery center for these other, additional reasons:
Privacy: Having cosmetic surgery in a hospital setting can be quite safe, but it does not provide privacy—you may encounter numerous medical personnel, patients, and visitors while entering and leaving the facility.
Familiarity: When you choose to have your procedure performed in Cosmetic Surgeons of Michigan's private facility, you'll enjoy the convenience of arriving at a familiar location. You'll also already be familiar with the staff, which you will have met during the consultation process.
Less exposure to other germs: Experiencing a pandemic has raised awareness when it comes to the transmission of viral illnesses. One way we can all reduce our exposure is by avoiding places like hospitals where people with varied illnesses congregate. Choosing a private, accredited surgery center lessens your chance of exposure to communicable diseases.
Looking for safe, qualified cosmetic surgeons in Michigan?
Board certified cosmetic surgeon George T. Goffas, MD is the Surgical Director of Cosmetic Surgeons of Michigan, PC. Dr. Goffas is committed to providing the highest level of care when it comes to cosmetic procedures and perform surgery in our AAAHC-accredited surgical center.
Choosing to have cosmetic surgery is a very personal decision and we're here to help you make sound, informed choices. We welcome you to call us at 586-773-6900 or contact us online to schedule an in-person or virtual consultation. We look forward to meeting you and safely providing treatments to achieve the natural-looking results you desire.