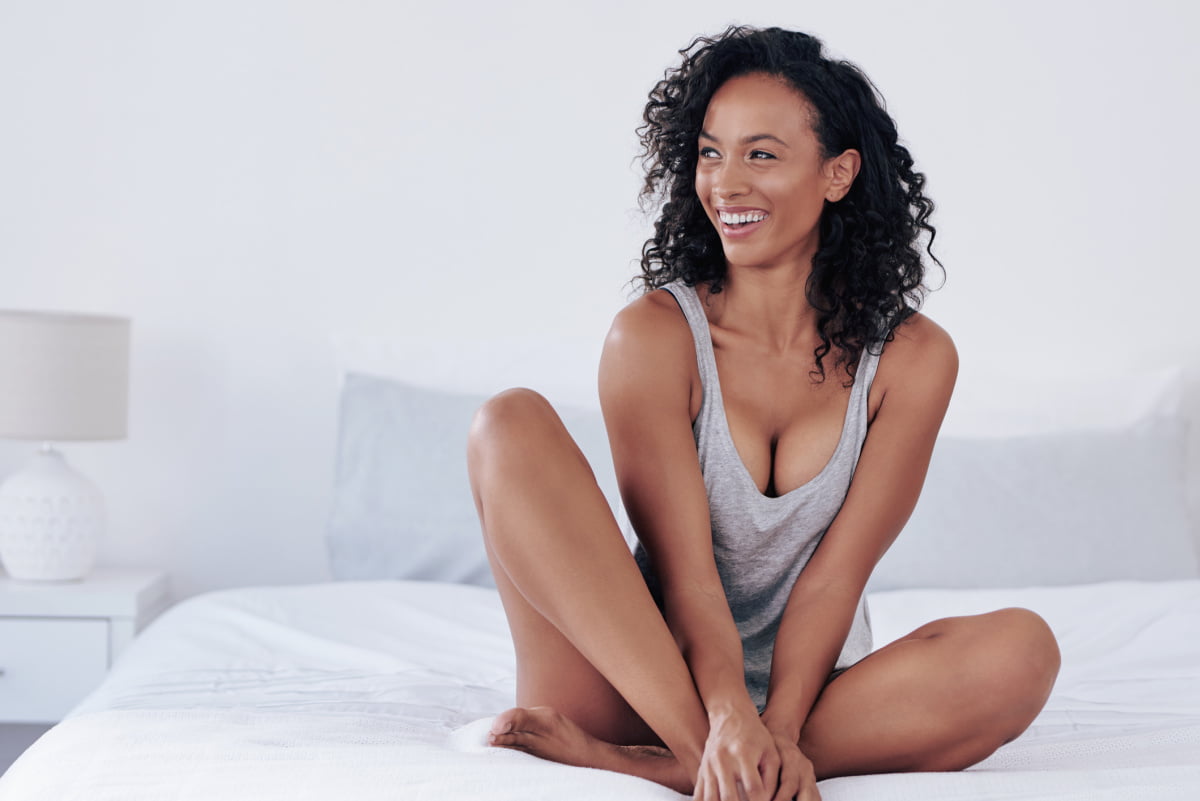 If you've been doing your research and talking to family and friends who have breast implants, you've likely heard good things about breast augmentation: this procedure has one of the most manageable recoveries of any cosmetic surgery and a notably high satisfaction rate. But there are many nuanced choices for you to make, and your surgeon's guidance and attention to certain details will be critical to getting stellar results.
Here are some of the "secrets" that experienced board certified cosmetic surgeons know are important to safely achieving lasting breast augmentation results you will love.
1. Choose an experienced cosmetic breast surgeon whose work you admire
Cosmetic surgery is both a science and an art. For the "science" part, carefully check your surgeon's credentials and level of experience: Are they board-certified? How many years of experience do they have performing breast augmentation? How many breast augmentations do they perform in a given month? Look for a surgeon who focuses on this procedure as a major part of their work. All of these are signs that they have the technical expertise to give you the look you want, safely.
Their artfulness also matters, and you can tell if they are a good aesthetic fit for you by looking at before and after photos, paying particular attention to patients who look like you in their 'before' images. Surgeons typically put a number of these photos on their website, sometimes post them on their social media, and should have a good deal more photos in their office that can be shared in your breast augmentation consultation.
2. Make the most of your sizing session
So much happens during your breast implant sizing session: we will work with you to understand your ideal aesthetic outcome, then decide on the implant type, size, placement, and incision location that will achieve that result.
After measuring your breasts and discussing your implant projection options (low, moderate, or high profile), we will compare real implants in a range of cc's and discuss what outcome you can expect with each one. You will have the chance to try on breast implant sizers and handle real breast implants, both saline-filled and silicone gel-filled, to compare the tactile qualities of the two. Our goal is to determine which implant you will be happy with before surgery.
This session is critical, as too small a size will leave you with an unsatisfactory result, and too big of an implant can lead to bottoming out or other complications. Profile also should be carefully chosen based on your anatomy. While it is important to listen to your surgeon's expertise when it comes to breast implant sizing, be sure they are first consulting with you on lifestyle factors and desired results. Surgeons who dictate what implant is "best" for you without taking time for an in-depth conversation are not respecting your important role in the decision-making process.
3. Be nicotine-free, before and after surgery
Vaping, smoking cigarettes, or using other forms of nicotine interfere with your body's ability to heal, undermining your investment in cosmetic surgery. It is critical to quit any nicotine products at least 3 weeks before cosmetic surgery and abstain for at least 3 weeks afterward. We strongly recommend patients take this opportunity to quit for good: nicotine also ages your skin and leads to premature sagging, among numerous other negative effects on your overall health.
4. Optimize your health before surgery
Putting extra effort into eating a nutritious diet and exercising before surgery is beneficial for the healing process. Avoid sugary and processed foods that promote inflammation and can slow down recovery, while giving your body plenty of the nutrients it needs to support a speedy healing process. Continue with healthy eating habits throughout the healing process and you'll recover more quickly and see optimal results.
5. Be open to complementary procedures
If you have any breast sagging or drooping, breast implants may need to be combined with a breast lift to create a perky, natural-looking result; these procedures can typically be performed in a single combination procedure.
Consider the big picture, too: if you wish for a more complete transformation to your shape, breast surgery can be safely combined with a complementary body procedure. For example, liposuction may be used around the bra line to further refine your upper torso, or to add definition to the waist and create an hourglass shape. Incorporating body procedures into your plan may affect your implant sizing choice, so it is a good idea to discuss overall goals for your shape with your cosmetic surgeon early in the process.
6. Take recovery seriously
Committing to cosmetic surgery means committing to a peaceful, obligation-free recovery. Carefully review your surgeon's guidelines for resting and avoiding exertion, and invest some time before surgery in making plans for childcare, setting up your recovery space, and planning coverage for any responsibilities that may arise during your recovery timeframe. Most importantly, follow your recovery instructions to the letter! Each recommendation is important to successful healing.
7. Return to exercise at the right time
Getting active—even just by performing certain household hobbies, like cleaning or gardening—too soon can increase swelling and slow down your healing process. We recommend waiting 4-6 weeks before returning to your normal level of exercise, and returning very gradually when you do.
Still, it's important to get back to exercising once you are ready! Exercise will not just help to maintain and enhance your new shape, but exercise also keeps your skin firm and youthful long-term, leading to a gorgeous décolletage and preventing premature loss of skin elasticity (or sagging).
8. Quit tanning, and invest in sun protection
With today's advanced sunless tanners, it's time to make sun-tanning a thing of the past: sun exposure causes skin cancer, ages our skin prematurely, and depletes our skin's firm, youthful quality. To promote beautiful breast augmentation results that you'll enjoy for many years, wear sunscreen, avoid direct sunlight, and wear a hat and protective clothing when you go outdoors.
9. Make scar care a priority
You will have a number of breast implant incision options, all of which are hidden in the natural contours of your breasts. To help further conceal scars and allow them to heal beautifully, protect incision areas from sun exposure. UV rays will darken any healing scar tissue, so diligently apply an SPF of at least 30 any time you find yourself in the sun. Scars can also be improved through various scar care methods, such as silicone scar strips or scar creams. Talk with Dr. Goffas about a regimen to help promote a beautiful healing process, and know that scars will continue to diminish with time.
10. Go shopping once your results are final
Once your surgeon gives you the all-clear, bra shopping is a requirement! But, don't shop online or jump into it without guidance: a bra that's properly sized by an expert will help to support your new breast shape. Similarly, you'll want to shop in person at local stores to try on new clothing styles: the process will help you get to know your new figure and learn what flatters your re-imagined curves. Learning how to dress your new shape is often one of the most exciting parts of embracing and enjoying your results!
Considering breast implants in the St. Clair Shores area? Schedule your consultation with Dr. George Goffas today.
Board certified cosmetic surgeon George T. Goffas, MD is a caring, thoughtful surgeon with over 15 years of experience specializing in cosmetic surgery. He will listen to your goals and work with you to develop a plan that achieves them safely and effectively. To schedule your personal consultation, call 586.773.6900 or contact our practice online today.