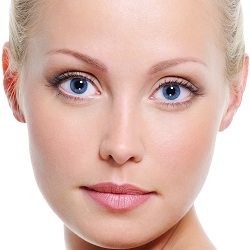 It may be time to rejuvenate your skin with a deep chemical peel. Peels cause the face to generate fresh, youthful-looking skin, which in turn improves the texture and tone. Deep peels generally are the most effective chemical peels, because they penetrate all the way into the lower dermis of the skin.
Once the chemicals are applied to the skin, the solution penetrates through the surface layer known as the epidermis. Within minutes of application, the skin begins to turn white as the layers are destroyed.
This promotes new growth and repair deep into the layers of the dermis responsible for structure and support. Since the chemical activates the repair process, new collagen is naturally produced throughout the treated areas.
Recovery time is a bit longer than with a more-superficial peel. Redness in the face is expected and should diminish over the course of a few weeks. As a result, it's advised that you take at least a week off from work for recovery.
To learn more about a deep chemical peel, call us or stop in for a consultation with at board-certified plastic surgeon Dr. George Goffas the Detroit office.