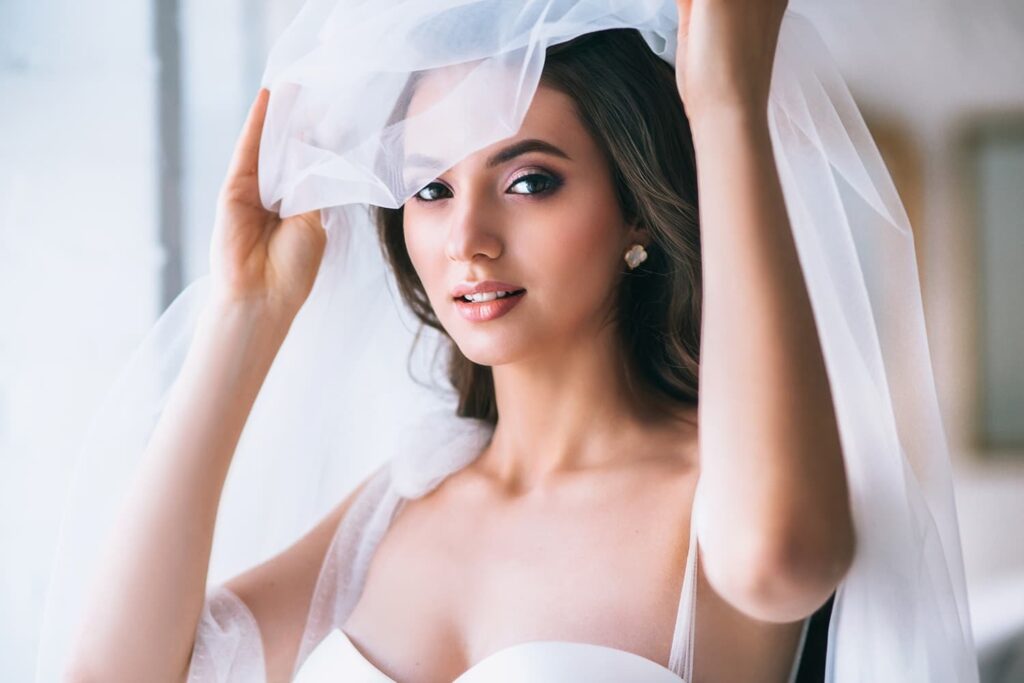 Your wedding day is one of the most important days of your life, so naturally, you want to look and feel your absolute best. Supporting Detroit-area businesses is a win-win when it comes to wedding planning: not only does shopping local bolster the local economy and community, it also offers more unique and one-of-a-kind selections, as well as personalized customer service.
In this post, we've compiled a guide to some of the best businesses in the metro area to make sure you're picture-perfect as you walk down the aisle.
The Dress
Your wedding dress is the centerpiece of your bridal look, symbolizing the significance of the occasion, but also your personality. Finding the perfect dress is one of the most memorable and pivotal moments in your planning process. The following bridal boutiques offer a wide selection of elegant and timeless wedding gowns to match a range of styles and budgets, and can also point you in the right direction to get the ideal fit through tailoring, alterations, and other customizations.
Pro tip: Don't forget to invest in the perfect bridal bouquet to complement your look!
The Bling
Bridal jewelry is one of the best ways to take your wedding look from ordinary to extraordinary. While the wedding rings symbolize the promise of a lifelong love and commitment, your earrings and necklace can add just the right amount of sparkle to make those bridal portraits pop. We recommend seeking jewelers known for their quality, craftsmanship, and customer service. Here are some of our favorites!
Pro tip: Consider working with a jewelry designer who can help you craft a custom, one-of-a-kind piece to cherish for generations to come.
The Glam
When it comes to hair and makeup for your big day, it's best to leave it to the professionals. These experts have all the necessary skills and supplies to enhance your natural radiance and complement your overall aesthetic. The following artists specialize in bridal beauty services to make sure you feel pampered on your big day:
Pro tip: Remember to ask for a trial session or run-through to refine the details of your look so there aren't any snags on the big day.
Achieving your ideal bridal look should be an enjoyable and stress-free experience.
The Finishing Touches
On your wedding day, more than ever, it's the DETAILS that matter! You're going to want your nail design and color to be on point, and many brides will also want a natural-looking, streak-free sunless tan to bring out their radiance. The following experts use only the highest-quality products and practices to ensure your look lasts:
Pro tip: Ask about the availability of convenient on-site or mobile services so the glam team comes directly to you!
Detroit-Area Bridal Beauty Services
Achieving your ideal bridal look should be an enjoyable and stress-free experience. With the help of St. Clair Shores cosmetic surgeon, Dr. George T. Goffas, and his team of aesthetic professionals, you can radiate confidence and beauty on your special day.
Whether you're the bride, part of the bridal party, or an honored guest, consider exploring these services to feel and look your best. The best part? Our experts will help you find the right treatments and procedures based on the appropriate timeline leading up to your big day…and the honeymoon!
Breast & Body Procedures
Facial Procedures
Skincare Treatments
Are you ready to make your dream day a reality? Contact us at 586-773-6900 or online today to schedule your consultation today!