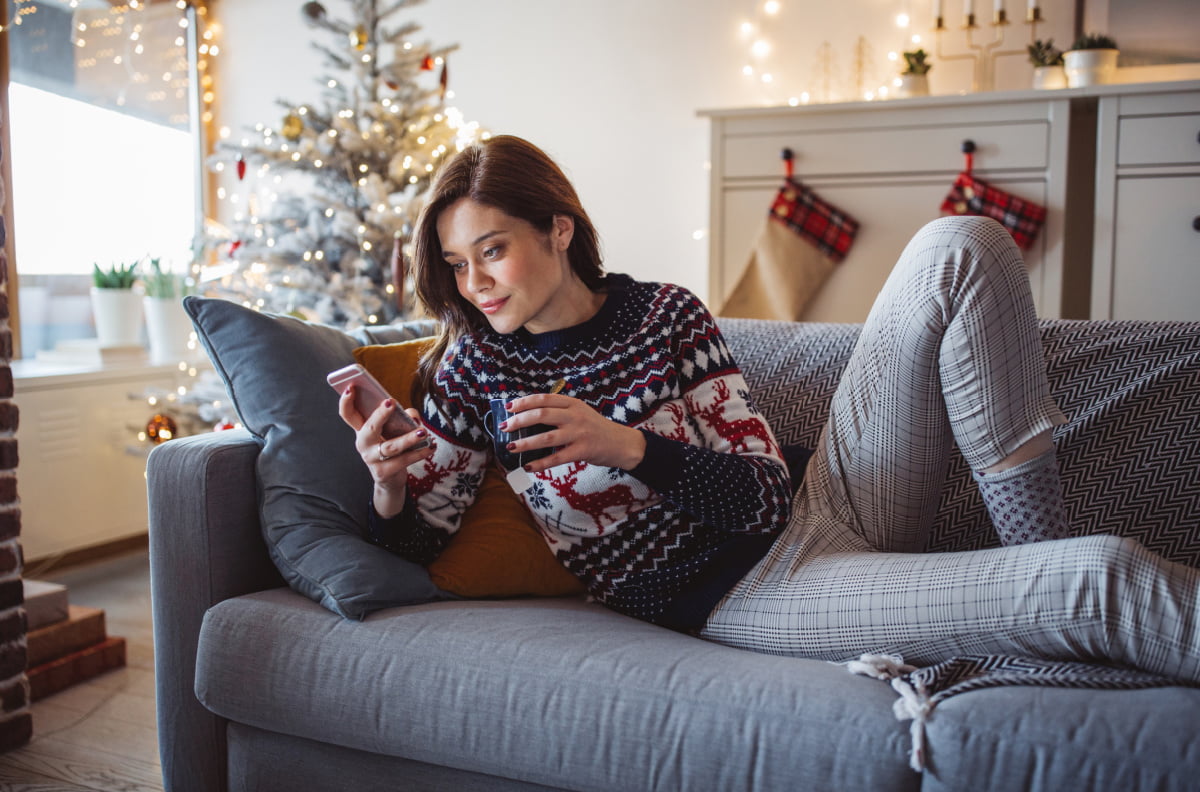 Did you know there are a number of treatments and cosmetic surgery procedures that are especially ideal to schedule during the wintertime? Because of the cooler weather, you can recover in layered clothing that will help keep certain procedures under wraps. Additionally, your social calendar may be quieter, and it is easier to stay out of the sun—which is essential after certain laser and skin care treatments.
Below, board-certified cosmetic surgeon Dr. George Goffas and the staff of his cosmetic surgery practice in St. Clair Shores explain the five most popular med spa treatments and cosmetic surgeries for the colder winter months.
1. Chemical peels
Chemical peels help your skin rejuvenate itself by making way for new skin cells, which can slow the advancement of many visible signs of aging. This minimally invasive treatment quickly removes dead skin cells, mimicking the body's natural rejuvenation system, offering a welcome boost to cell renewal, a process which slows down as we age. The key to success with chemical peels is choosing the right depth and type with an experienced provider: Dr. Goffas and the team at Cosmetic Surgeons of Michigan, PC can help you decide which type of chemical peel is right for your skin type and desired results.
Stay out of the sun after your facial treatment
Depending on the intensity of the peel you receive, you may experience some redness, peeling, or (with deeper peels) a crusting of the skin. These are expected side effects, but because they can last up to two weeks it is smart to schedule your chemical peel during the fall or winter to support your need to stay indoors and out of the sun. You should also refrain from wearing any cosmetics while you heal, so you may wish to plan your peel for after seasonal party events have concluded.
2. Laser skin resurfacing
Noticing skin irregularities such as pigmentation, facial wrinkles, and/or light scarring? Laser skin resurfacing is a nonsurgical, minimally-invasive treatment that rejuvenates the skin using its natural healing processes. (It is also quick: laser resurfacing often takes less than an hour.)
At Cosmetic Surgeons of Michigan, PC we have found erbium laser to be an ideal option, as it does not have as many side effects when compared to traditional ablative lasers and offers a fractionated (fractional) option. Plus, the erbium laser produces little to no hypopigmentation, or skin lightening, which means it is a safe treatment plan for patients with darker complexions.
You will need to stay out of the sun while your skin heals and regenerates, so it can be best to get laser treatments in winter.
Laser skin resurfacing isn't just suited to patients seeking a nonsurgical approach to rejuvenation: we also recommend laser treatments to complement results from facelift (rhytidectomy), eyelid surgery, and minimal-incision brow lift. The combination of laser resurfacing and cosmetic surgery can create exceptionally natural-looking results.
Wear sunscreen after treatment & schedule follow-ups
After treatment, your provider will apply after-care products and instruct you how to protect your skin. You will need to stay out of the sun while your skin heals and regenerates, so it can be best to have this procedure in winter. Less intensive laser treatments may require multiple sessions over a period of months to achieve desired results, so be sure to plan ahead.
3. NeoGraft
NeoGraft is the latest innovation in hair transplant surgery. This minimally-invasive procedure utilizes a technique called follicular unit extraction, which transplants one hair follicle at a time and creates natural-looking (and highly personalized) results—without the need for general anesthesia, extensive incisions, or extended downtime. Prior to your procedure, you will need to wear your hair short for a couple of weeks, which will aid your physician in the planting of hair follicles.
Protect your scalp, and expect some time before hair is back to normal
Part of the back of your head will need to be shaved to collect the donor follicles used in the procedure; therefore, it will be a month or so before your hair returns to normal. Fall and winter are not only a more convenient time for NeoGraft because of the holiday breaks at home and the added excuse to wear a hat, but also because you must protect your healing scalp from the sun. As with any surgery, you will want to take it easy during recovery, including no exercise for a few weeks—another reason the winter months can be an ideal time to seek hair restoration surgery.
4. Liposuction
When diet and exercise are not enough, liposuction may be a good option to get rid of stubborn body fat. Also known as lipoplasty, this procedure uses suction to permanently remove fat cells and slim areas of the body such as your belly, buttocks, thighs, arms, or neck. It can also effectively reduce the appearance of a double chin. At Cosmetic Surgeons of Michigan, PC we offer tumescent liposuction, which has a quicker recovery period than conventional liposuction.
Conceal your compression garment under warm-weather clothes
The recovery from liposuction may require a compression garment, depending on the area(s) of your body where the procedure was performed. Thankfully, in fall and winter you can keep your garment hidden under extra layers of clothing while you recover. This will also give your body plenty of time to heal and for any swelling to go down, meaning your new contour will be ready to reveal come spring and summer. While liposuction sounds simple, using the most advanced technique and operating in a safe surgical environment are still absolutely critical: Dr. Goffas performs liposuction in our private AAAHC-accredited Surgical Center to ensure patients' safety.
5. Tummy tuck
Having a toned stomach is not always possible through diet and exercise alone, especially for those who have lost a significant amount of weight, carried a child, or had abdominal surgery in the past. A tummy tuck, or abdominoplasty, is one of the most effective ways to achieve a tighter, firmer abdominal wall.
For many, a tummy tuck can offer not only heightened confidence but also functional benefits like improved abdominal strength. And a tummy tuck can typically be safely combined with complementary procedures such as breast augmentation, breast lift, or breast reduction for comprehensive results with just one recovery period.
Take it easy in recovery and let incisions heal during cold months
Winter is the perfect season to schedule a tummy tuck because the healing process often requires wearing a compression garment, which is easier to conceal when layering your cool-weather clothing—not to mention less uncomfortable when compared with an extra layer in hot weather. Additionally, for some patients drains may be inserted to help eliminate excess fluids during recovery; drains are easier to conceal in winter.
If you are thinking about getting ready for swimsuit season or planning a warm-weather vacation, a fall or winter tummy tuck will also allow more time for your incision scar to heal (healing incisions should not be submerged for several weeks). Additionally, your tummy tuck scar (designed to be concealed by a bikini) will continue to become flatter and less noticeable with time and scar care.
If you are prepping for swimsuit season or planning a warm-weather vacation, a fall or winter tummy tuck will allow more time for your incision scar to heal.
Schedule your consultation with Dr. George Goffas in St. Clair Shores, Michigan
Board-certified cosmetic surgeon Dr. George T. Goffas has served patients in the St. Clair Shores and metro Detroit area for over 15 years. He would be happy to answer any questions you have about laser skin resurfacing, tummy tucks, liposuction, NeoGraft, chemical peels, and more. All treatments and procedures are offered in one location, at the Cosmetic Surgeons of Michigan office and our private, onsite AAAHC-accredited surgery center.
To schedule a personal consultation with Dr. Goffas, contact us online or call our St. Clair Shores cosmetic surgery center at (586) 773-6900. We look forward to helping you achieve your cosmetic goals this winter.